About
Designing and creating superior purposes for the Android platform. Unit-testing code for robustness, which includes facet cases, usability, and widely wide-spread reliability. Bug fixing and enhancing software performance.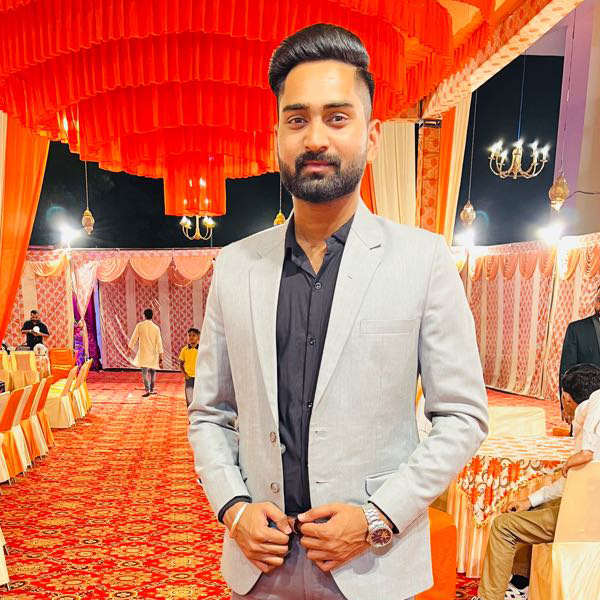 Android & Flutter Developer
Work for an organization which provides me the opportunity to improve my skills and knowledge to growth along with the organization objective.
Birthday:

27 July 1993

Website:

swaggyarun.dev

Phone:

91-99888-84467

City:

SAS Nagar (Pb.)
Age:

28

Degree:

B.A

Email:

arunj1408@gmail.com

Freelance:

Available
Created 10+ fully functional applications for Android devices. Known for writing efficient, maintainable, and reusable code. Proficient in design, data structures, problem-solving, and debugging. Expert in the interaction between various devices and versions of Android.
Resume
Summary
Arun Kumar
6 Months (Aug 2018 – Feb 2019) Android App Developer training
Sukrala It Service Pvt. Ltd. (CBITTS)
sector 34
Chandigarh
Education
Bachelor's of Arts
2013 - 2016
Kurukshetra University, IN
Govt. College sec-1 Panchkula
Sr. Secondary School (+2)
2009 - 2010
St. Soldier Paradise Sr. Sec. School, Dhakoli, Punjab
St. Soldier Paradise Sr. Sec. School has established itself as the most trusted progressive and reliable school in the region. It is enjoying the repute, recognition and respect from the parents of our students and from other stakeholders of the society.
Professional Experience
Android and Flutter Developer
April 2021 - Present
Qatalytic Technologies, Amritsar
Lead in the app development, and implementation of the graphic, layout, and production communication materials
Delegate tasks to the 7 members of the team and provide counsel on all aspects of the project.
Supervise the assessment of all development materials in order to ensure quality and accuracy of the app development
Oversee the efficient use of production project budgets ranging from $2,000 - $25,000
Android App Developer
Sep 2019- Mar 2021
Dcube Technologies Pvt. Ltd, Phase -8b Mohali
Developed numerous marketing programs (IOT Application, Social Application, Trading App).
Managed up to 5 projects or tasks at a given time while under pressure
Recommended and consulted with clients on the most appropriate development
Companies I Had Worked with:
I've been lucky in that I've worked for companies that have marketed to different audiences - both enterprise and small and medium-sized businesses.
















Services
Providing High-Performance Services For Multiple Information & Technologies!
Contact
If you want to hire me! Contact Me Know
Email:
arunj1408@gmail.com